Carpentry's First Love
Welcome to Carpentry's First Router Plane—a must-have for your woodshop. Designed to meet most requirements for novice woodworkers and seasoned pros alike. This is the tool that transforms your work from 'decent' to 'stellar.'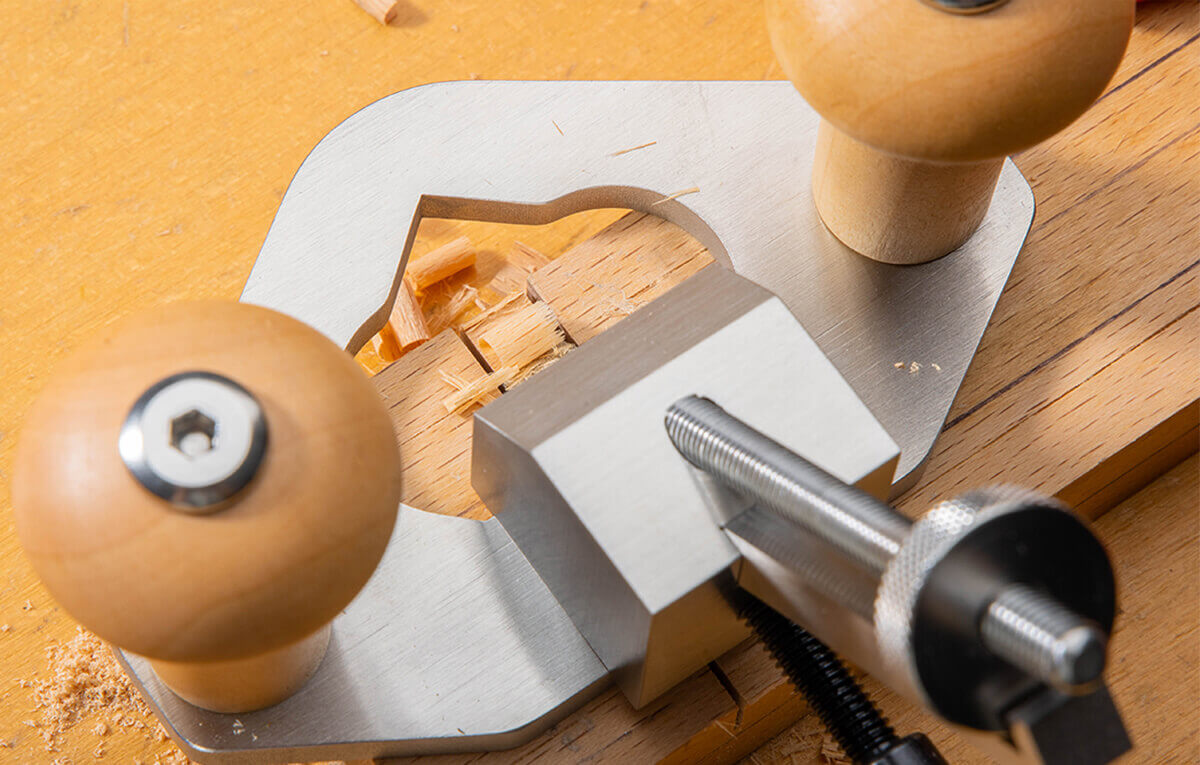 Dimensions
With a length of 10.5cm, width of 7cm, and height of 8.5cm, it's the perfect size for nimble handling and precise control. You don't need a PhD in woodworking to use it; you just need a passion for craftsmanship.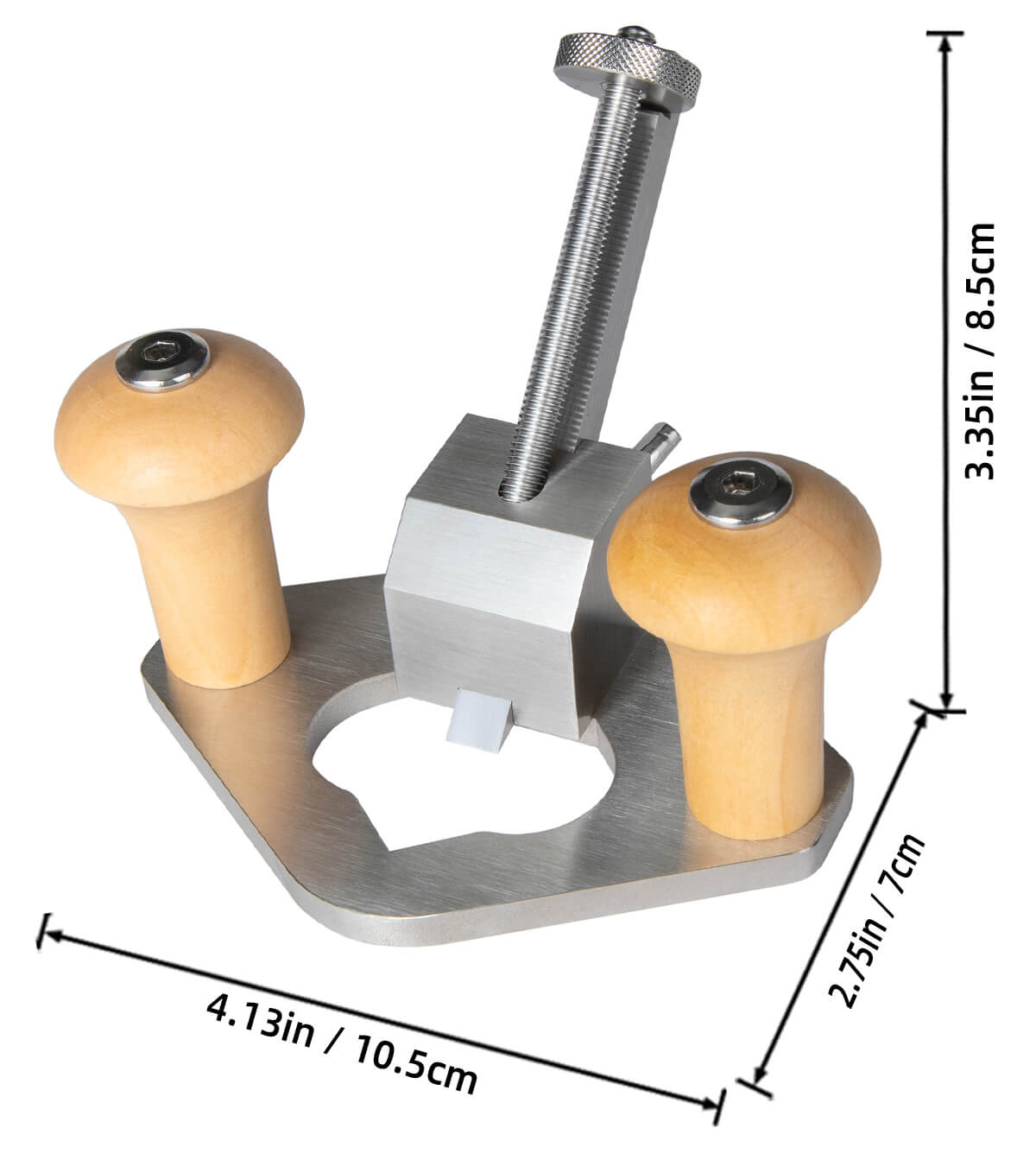 Precision and Control
The precise finish grinding blade ensures that every cut is smoothly and steadily executed. Forget the struggle; cutting with this is like slicing through butter with a hot knife.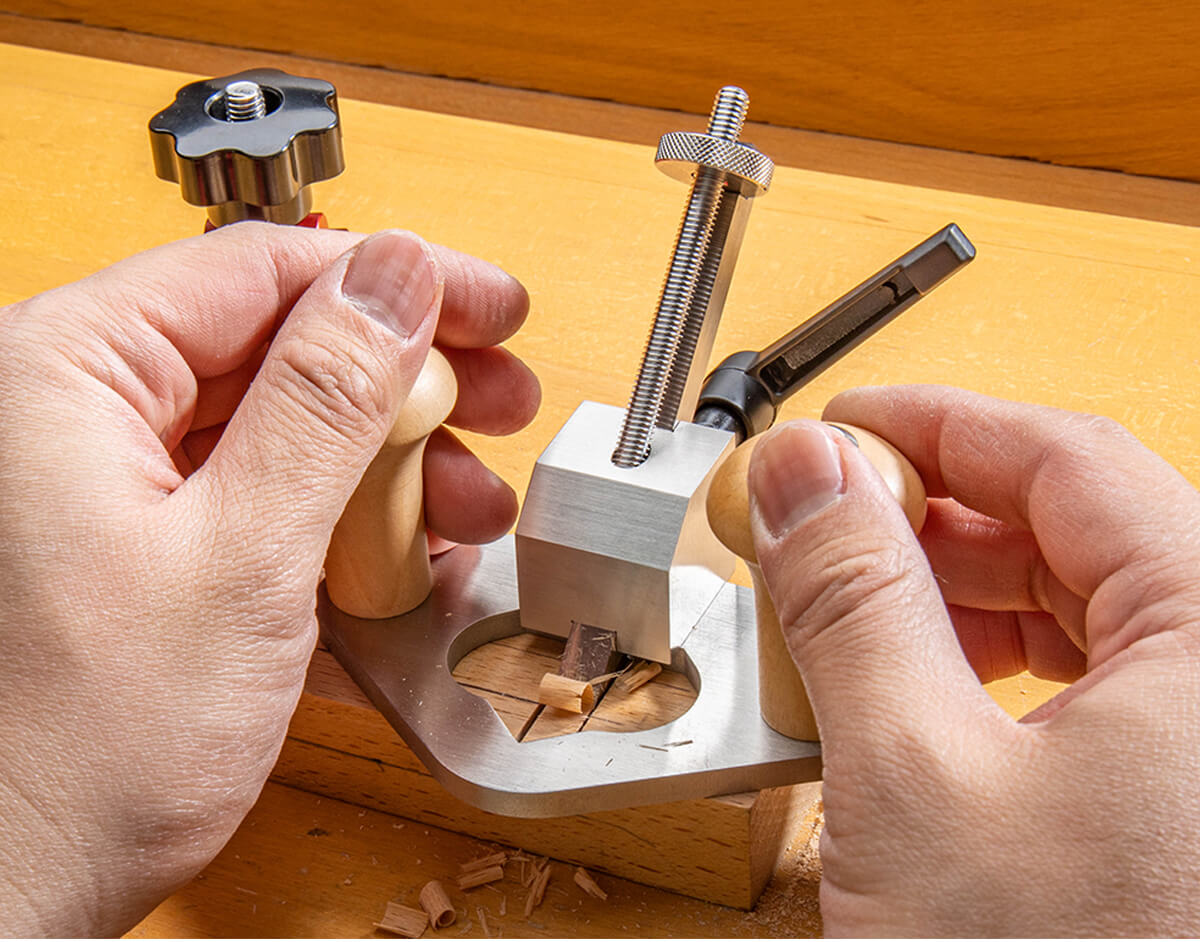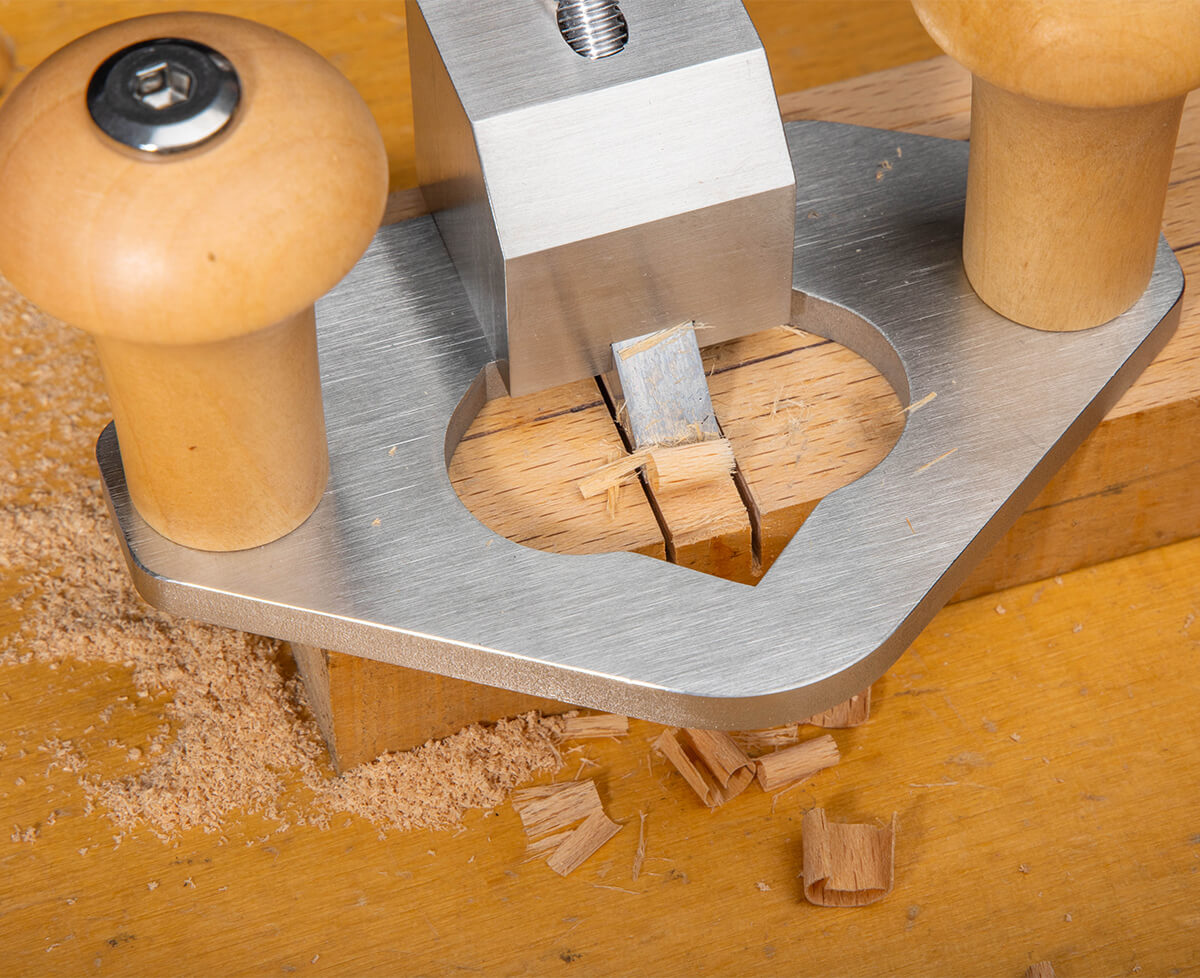 Imagine cutting through Black Walnut. Now, envision working on African Padauk. Yes, our Router Plane handles both with elegance and efficiency. Picture-perfect results every time.
Black Walnut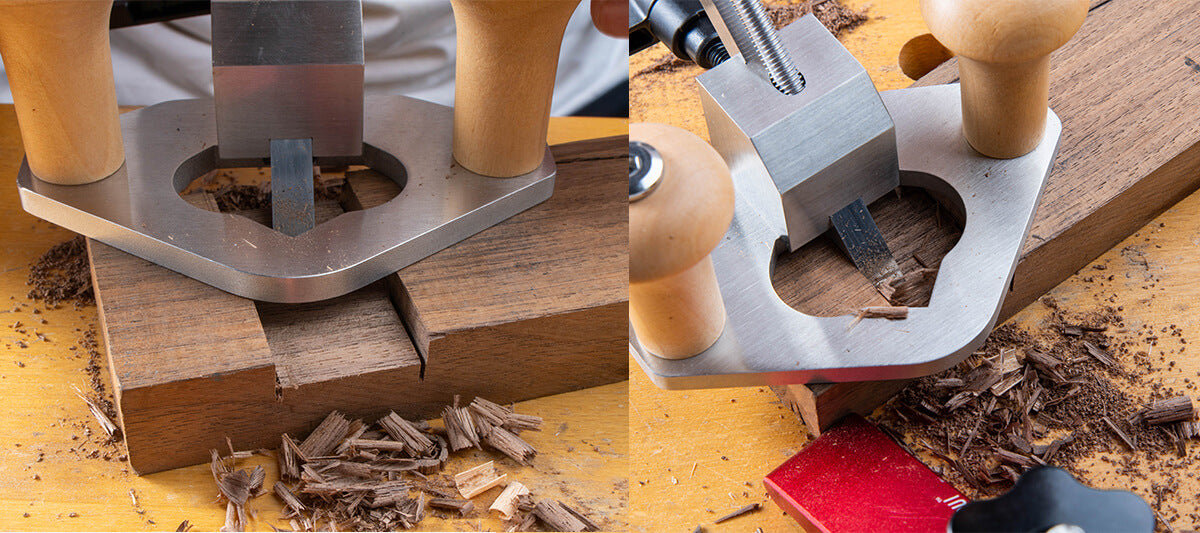 AfricanPadauk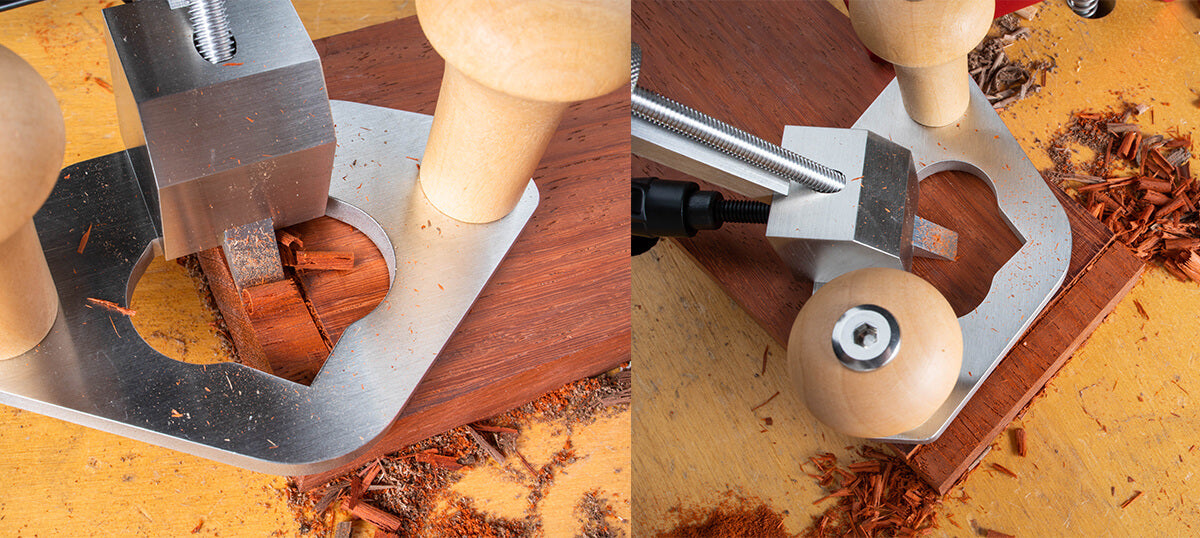 Cutting Versatility
Easily cut various types of wood. Making hinges and mortising? It just got a lot easier. This is not a one-trick pony; it's a Swiss Army knife of woodworking.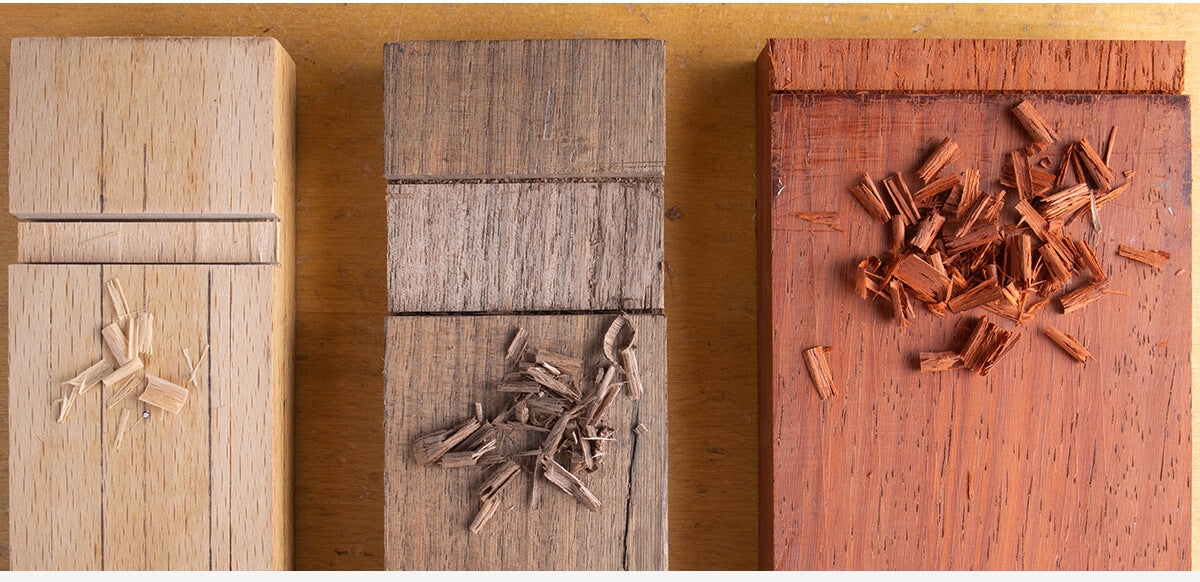 Build and Flexibility
Crafted with a stainless steel body and connected by screws, it offers a flexible modular connection. The fun part? It's a DIY dream. Upgrade it with your own creativity.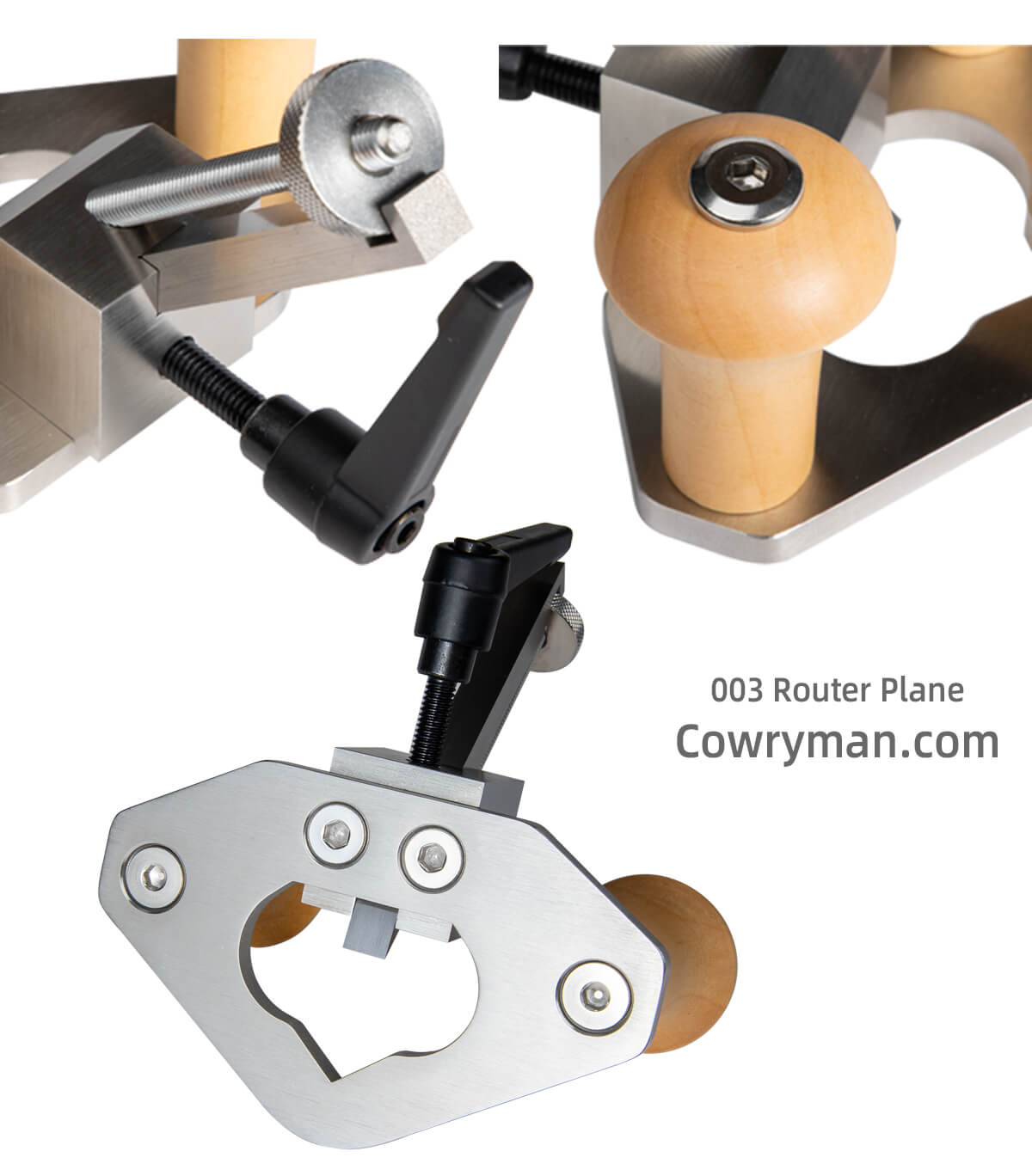 New Tightening Screw
Tightening has never been so effortless. With our new tightening screw, you've got stability and ease—all in one motion.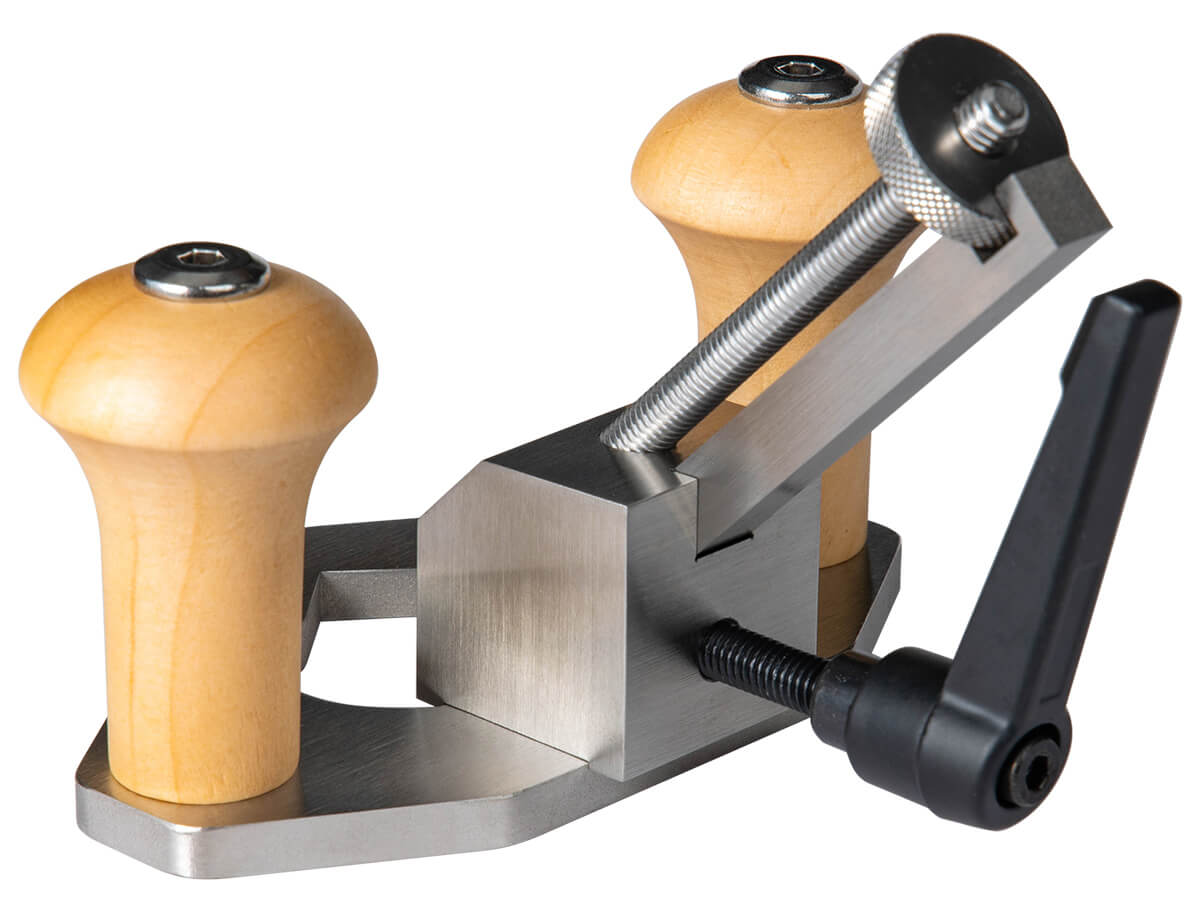 More Sizes of Blade Available
Choose your blade. The tool comes with an 8MM blade, but 3MM and 6MM options are also available. Purchase them separately for $13.99 each or grab both for just $24.99.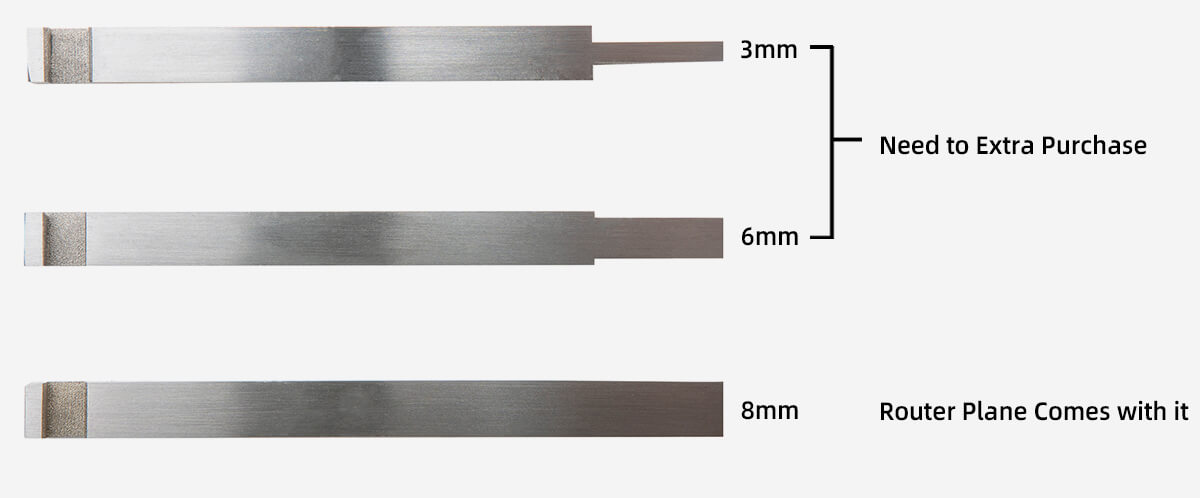 Ratings and Recognition
This isn't just another tool; it's Amazon's Choice for router planes with a high rating. Over 98% of our customers have recognized its excellence.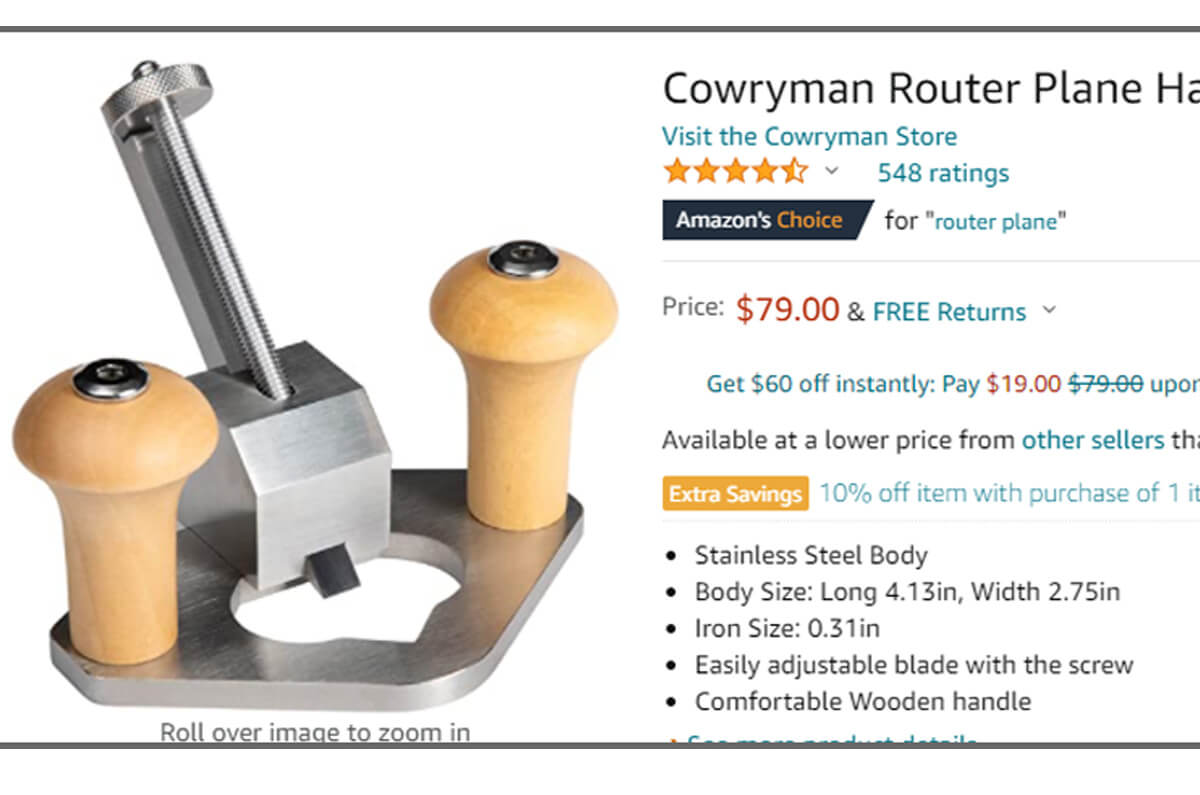 5-year warranty
We provide a 5-year warranty. Within these years, any fault caused by non-artificial reasons will be maintained freely. Need parts? I send 'em. Just a screw or two, and your plane is as good as new.
Payment:
Thank you for choosing Cowryman. To ensure the security of your payment on our website, we employ the latest payment encryption technology. Additionally, our website uses SSL (Secure Sockets Layer) technology and is Level-1 PCI compliant, which is a globally recognized payment security standard, ensuring a high level of security and compliance to protect your payment information from being compromised.

Currently, we support payments through PayPal as well as credit/debit cards without the need for a PayPal account.

If you do not have a PayPal account, please refer to the following link for more details: https://www.cowryman.com/pages/how-to-checkout-with-no-paypal-account
If you have any questions at all, please feel free to contact us by e-mail. Shopcowryman@outlook.com
Transform your carpentry dreams into a reality with our Router Plane. Come, be a part of our ever-growing family of satisfied woodcrafters.